ARIMEX: sustainable packaging solutions are the future
UAB ARIMEX, a leading supplier of nuts and dried fruits in the Baltic and Nordic countries, presents this year's news - a solution for sustainable packaging, the search for which lasted almost two years. What challenges did the nut producer face in order not only to protect nature but also to ensure 100% production quality?
"Sustainable packaging of ARIMEX products has been our goal for many years to strengthen the sustainable supply chain. However, we faced great challenges in this area as we sought to create a transparent package that would properly ensure the maintenance of an oxygen-free atmosphere, thus preserving the quality of the product, not to mention being cost-effective and sustainable. We are glad that we finally managed to find such a solution", says Audrius Janiūnas, ARIMEX COO.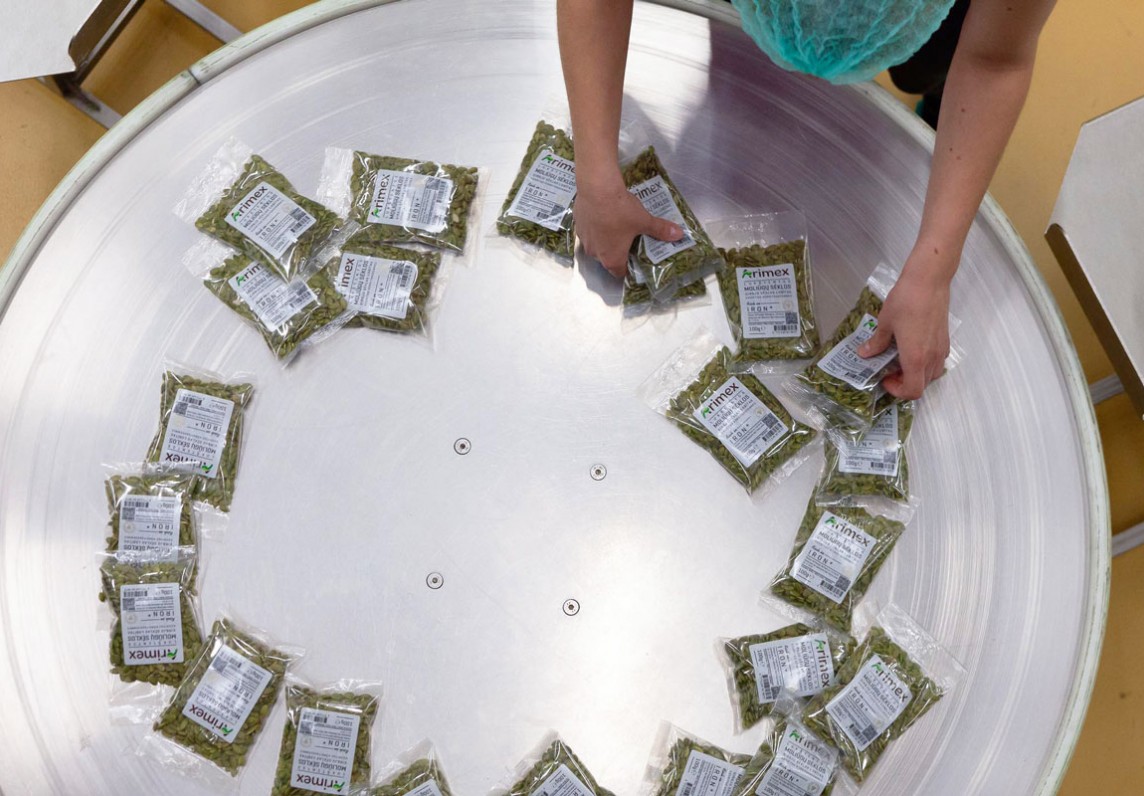 The new sustainable packaging is made from 100% recyclable plastic. This solution enables us to save about 10% of costs on energy used in the production process. Research shows that recyclable packaging reduces carbon footprint by up to 30 %. 
The first sustainable packaging is already being supplied to the Scandinavian market clients.
"In all our markets, we have retail chains for which we produce private label products. Our customers in the Baltic region and Scandinavian countries are characterized by their strict requirements for the safety, quality, and traceability of goods. This Long-term work experience and demanding customers have enabled us to secure the name of a reputable supplier in the market. This is why the best recyclable packaging solution on the market has lasted so long, and we are ready to continue improving the result", says Audrius Janiūnas.
Among to ARIMEX COO, the transition to sustainable packaging was driven by the pursuit of a sustainable supply chain.
"A sustainable supply chain is an ongoing process and ARIMEX's long-term goal. We are well aware of the importance of sustainable packaging in this process, so the next step is to further improve the transparency of recyclable packaging, as it is the transparent film that is part of the ARIMEX brand identity, allowing our consumers to see the product's inside and verify their quality for themselves ", - says ARIMEX COO.
Aramex is carrying out responsible activities based on the United Nations Sustainable Development Goals. The company's priority areas of activity are the quality of production and operational processes, public health, environmentally friendly consumption, sustainable energy, and ensuring economic stability.
In 2022, the company took important steps forward by finding new solutions for sustainable packaging and continuing its commitment to renewable energy sources, and ensuring the highest production quality. Furthermore, special attention was paid to the formation and promotion of healthy lifestyle habits in the public.
About UAB ARIMEX 
UAB Arimex has been operating in the market of nuts and dried fruits since 1995. In a quarter of a century, the company becomes the leader in the Baltic and Nordic countries. ARIMEX is trusted by the major retail chains and distributors in these countries. Every year, the company's turnover has grown by 13.6% on average.
The company's business includes import, processing, roasting, mixing, packaging, wholesale, and export of nuts, dried fruits and edible seeds or various mixes, various product delivery methods (natural, salted, baked), and packaging solutions.
ARIMEX imports products from 30 countries worldwide and export to 11. More than 90% of raw materials are sourced directly from suppliers of nuts in their countries of origin. This ensures a competitive price and product quality because working without intermediaries in the supply chain.