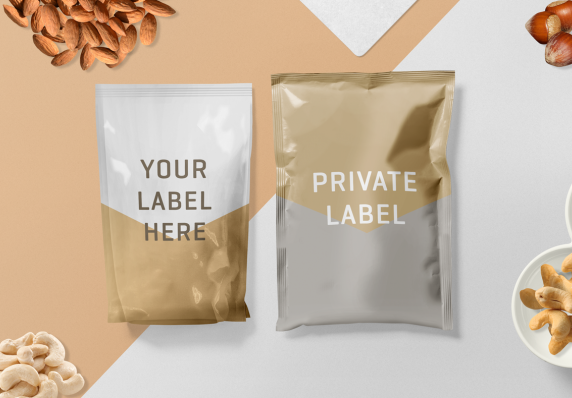 PRIVATE LABELS
In all our markets, we have retail chains for which we produce private label products. Our customers are retail networks not only in the Baltic region but also in all Scandinavian countries, which are characterised by their strict requirements for the safety, quality and traceability of goods.
Long-term work experience and demanding customers have enabled us to secure the name of a reputable supplier in the market.
We offer our customers the widest range of nuts, dried fruits, edible seeds or various mixes, various product delivery methods (natural, salted, baked) and packaging solutions.