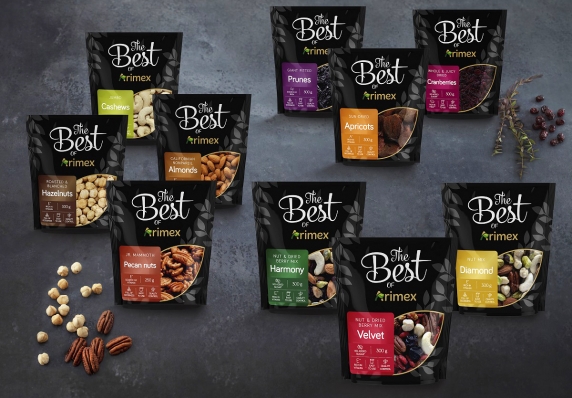 THE BEST OF ARIMEX
The quality is what today`s consumer prefers the most. Respectively, the majority of companies aim to meet this need. We consistently work towards this goal, so allow us to introduce our newest brand: THE BEST OF ARIMEX.
It marks nuts, dried fruit and berries, and unique mixes without any added sugar, which are exclusive because of 3 reasons: stylish package, extraordinary taste, and, of course, the best quality.
Each product supplier was carefully chosen from the greatest ones globally.
All this - to give today`s consumer not only the best quality product and a healthy snack, but also a valuable time while enjoying it.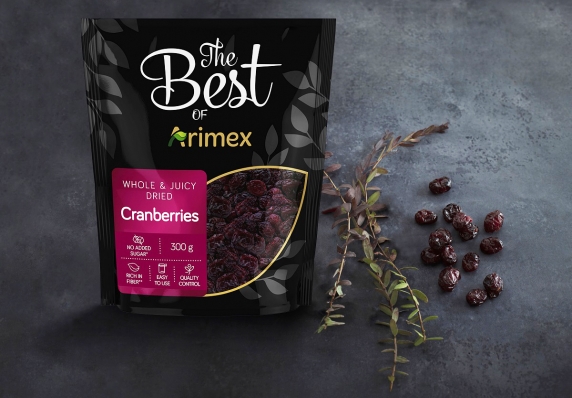 INFORMATION ON THE PACKAGING
THE BEST OF ARIMEX is characterised by exceptional quality, assortment, functionality of packaging and is available to everyone who gives priority to product quality and wellbeing!
We aim to inform consumers about the benefits of nuts and dried fruits to the body. Therefore, we indicate the product-specific uses for the body of vitamins, minerals, nutrients on the labels.
Provided value:
no added sugar
exceptional quality (large, carefully selected)
convenient packaging.
RANGE
THE BEST OF ARIMEX range includes:
Cashews JUMBO, 250 g
Californian almonds NONPAREIL, 250 g
Hazelnuts roasted and blanched, 300 g
Pecan nuts JR. MAMMOTH, 250 g
Pitted prunes GIANT, 300 g
Sun-dried pitted apricots, 300 g
Dried cranberries with juice, 300 g
Nut and dried berry mix VELVET, 300 g
Nut and dried berry mix HARMONY, 300 g
Nut mix DIAMOND, 300 g
PRODUCT WEIGHT
The products are packed in attractive packages of different weights (250 g, 300 g).