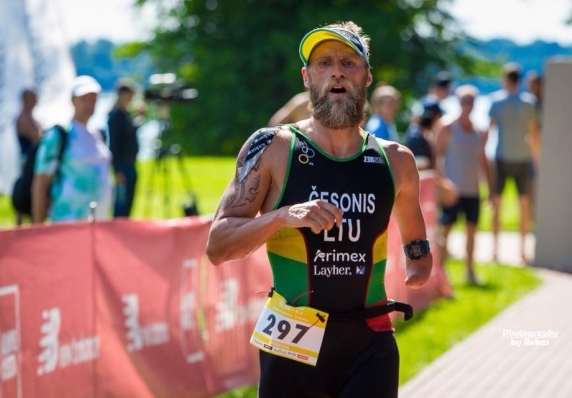 WE BELIEVE IN THE SUCCESS OF ERNESTAS!
The goal of Ernestas Česonis is to become the first representative of Lithuania in the triathlon challenge of the Tokyo Paralympic Games in 2020. Ernestas was born without a left hand, but it does not prevent him from pursuing his goals and dreams. This multiple Lithuanian sprint champion and footballer is preparing for the triathlon Olympic sprint event consisting of the following competitions: 750 m swimming, 20 km cycling and 5 km running. All competitions are carried out consecutively.
Two years ago, Ernestas started professional preparation. In order to contribute to the costs of professional preparation, participation in competitions, the costs of special equipment for sports and medical care, UAB Arimex helps Ernestas both financially and by supporting products. We believe that Ernestas will succeed in fulfilling his dream and representing Lithuania in a highly popular and high-skill event.